Ren Xue Europe hosts FREE online practice sessions of Yuan Qigong five days per week. We practice a variety of methods and the sessions are led by our many Ren Xue teachers from all across Europe.
All sessions are hosted in the English language.
To participate:
Send a request via email to info@renxueeurope.org.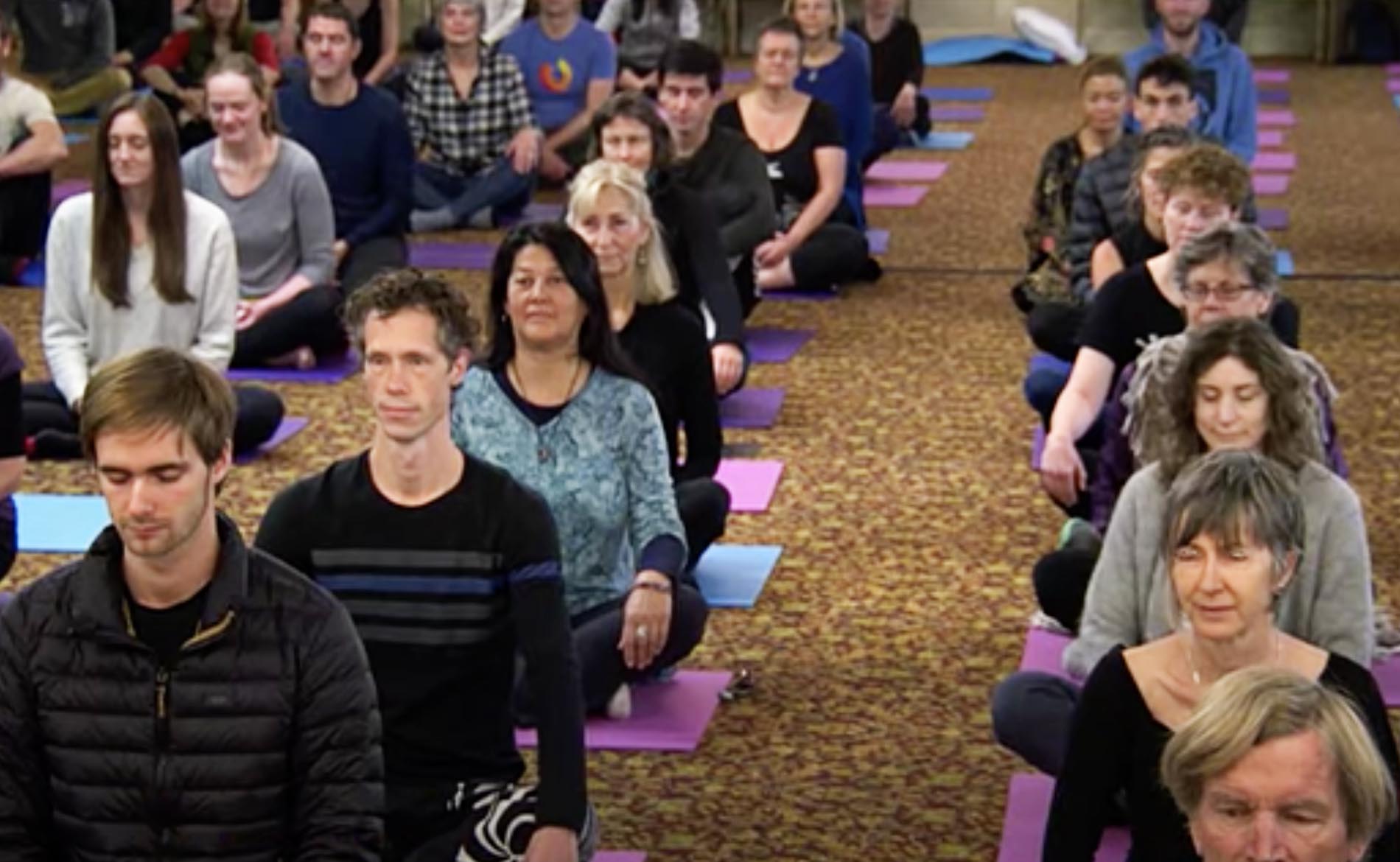 This month's schedule
The list is updated monthly, changes may occur  
| | | | |
| --- | --- | --- | --- |
| 01 December 2023 Friday | 07.45 – 08.00 | Education, Ren Yuan, turning the chest and hips | Arne |
| | 08.00 – 09.00 | Ren Yuan | Arne |
| | 19.00 – 20.30 | Zhong Yuan meditation and another method. | Rainer |
| 04 December 2023 Monday | 08.00 – 09.00 | Ren Yuan | Dorien |
| | 19.00 – 20.30 | Various Yuan Gong-methods. Introducing a pattern. Live Ling Yuan practice | Arne |
| 05 December 2023 Tuesday | 07.30 – 07.45 | Meditation in Swedish language | Arne |
| | 07.45 – 08.00 | Education, Mouth qigong | Arne |
| | 08.00 – 09.00 | Xia Yuan Practice & Qi Therapy English language | Arne |
| | 19.00 – 20.00 | Different Yuan Gong-methods | Peter |
| 06 December 2023 Wednesday | 08.00 – 09.00 | Ren Yuan | Marion |
| | 19.00 – 20.30 | Different Yuan Gong-methods | Arne |
| 07 December 2023 Thursday | 08.00 – 09.00 | Ren Yuan | Sanjara |
| | 19.00 – 20.00 | Practice Xia Yuan and other Yuan Gong Methods | Sanjara |
| 08 December 2023 Friday | 07.45 – 08.00 | Open the palms and rotate the wrists | Arne |
| | 08.00 – 09.00 | Ren Yuan | Arne |
| | 19.00 – 20.30 | Zhong Yuan and other Yuan Gong methods. | Carmen |
| 11 December 2023 Monday | 08.00 – 09.00 | Ren Yuan | Dorien |
| | 19.00 – 20.30 | Various Yuan Gong-methods. Introducing a pattern. Live Ling Yuan practice | Arne |
| 12 December 2023 Tuesday | 07.30 – 07.45 | Meditation in Swedish language | Arne |
| | 07.45 – 08.00 | Education XIA YUAN how to improve the practice | Arne |
| | 08.00 – 09.00 | Xia Yuan Practice & Qi Therapy English language | Arne |
| | 19.00 – 20.00 | Different Yuan Gong-methods | Milla |
| 13 December 2023 Wednesday | 08.00 – 09.00 | Ren Yuan | Marion |
| | 19.00 – 20.30 | Different Yuan Gong-methods | Dorien |
| 14 December 2023 Thursday | 08.00 – 09.00 | Ren Yuan | Sanjara |
| | 19.00 – 20.00 | Practice Xia Yuan and other Yuan Gong methods | Anders |
| 15 December 2023 Friday | 07.45 – 08.00 | Education, Ren Yuan, Open the bow and pull the bowstring | Arne |
| | 08.00 – 09.00 | Ren Yuan | Arne |
| | 19.00 – 20.30 | Zhong Yuan meditation and other Yuan Gong methods. | Rainer |
| 18 December 2023 Monday | 08.00 – 09.00 | Ren Yuan | Dorien |
| | 19.00 – 20.30 | Various Yuan Gong-methods. Introducing a pattern. Live Ling Yuan practice | Phil |
| 19 December 2023 Tuesday | 07.30 – 07.45 | Meditation in Swedish language | Arne |
| | 07.45 – 08.00 | Education, XIA YUAN Questions and answers | Arne |
| | 08.00 – 09.00 | Xia Yuan Practice & Qi Therapy English language | Arne |
| | 19.00 – 20.00 | Different Yuan Gong-methods | Milla |
| 20 December 2023 Wednesday | 08.00 – 09.00 | Ren Yuan | Marion |
| | 19.00 – 20.30 | Different Yuan Gong-methods | Sharon |
| 21 December 2023 Thursday | 08.00 – 09.00 | Ren Yuan | Sanjara |
| | 19.00 – 20.00 | Practice Xia Yuan and other Yuan Gong methods | Sanjara |
| 22 December 2023 Friday | 07.45 – 08.00 | Education, Ren Yuan, Raise the head and contract the body | Arne |
| | 08.00 – 09.00 | Ren Yuan | Arne |
| | 19.00 – 20.30 | Zhong Yuan meditation and other Yuan Gong methods | Carmen |
| 25 December 2023 Monday | 08.00 – 09.00 | Ren Yuan | Dorien |
| | 19.00 – 20.30 | Various Yuan Gong-methods. Introducing a pattern. Live Ling Yuan practice | Sharon |
| 26 December 2023 Tuesday | 07.45 – 08.00 | Education, Xia Yuan | Arne |
| | 08.00 – 09.00 | Xia Yuan Practice & Qi Therapy English language | Arne |
| | 19.00 – 20.00 | Different Yuan Gong-methods | Peter |
| 27 December 2023 Wednesday | 08.00 – 09.00 | Ren Yuan | Marion |
| | 19.00 – 20.30 | Different Yuan Gong-methods | Dorien |
| 28 December 2023 Thursday | 08.00 – 09.00 | Ren Yuan | Sanjara |
| | 19.00 – 20.00 | Practice Xia Yuan and other Yuan Gong methods | Anders |
| 29 December 2023 Friday | 07.45 – 08.00 | Education, Ren Yuan, Push the hands to the sides | Arne |
| | 08.00 – 09.00 | Ren Yuan | Arne |
| | 19.00 – 20.30 | Zhong Yuan meditation and other Yuan Gong methods | Sharon |